Pediatric Dentist Falls Church, VA
Your Partner For Lifelong Oral Health
Here at Dr Toothfairy (Pediatric Dentist Falls Church), we believe that pediatric dentistry is more than just a check-up. It's an opportunity to help children develop lifelong oral health habits. Our goal is to provide every child and adult who visits our office with a friendly, fun and positive experience. As parents ourselves, we know how important it is to have all of the best options for our children – and that includes good oral health. When you partner with us, we'll work together to achieve better health for your child and help them develop healthy habits that will last a lifetime.
Your Falls Church Pediatric Dentist
Preventative Pediatric Dentistry
Restorative Pediatric Dentistry
Emergency Pediatric Dentistry
Mouth, Teeth, Tounge & Gum
Non-Traditional Dentistry
Mouth, Teeth, Tounge & Gum
Easy, Enjoyable and Satisfying Dental Visits
Convenient Falls Church Location
We're located near shopping, cafe's, restaurants and more. Directions
Friendly, Fun and Welcoming
Our Friendly and kind staff can't wait to meet you.
On-time Appointments
We make every effort to respect your time.
Free Parking
Visiting our office is easy and hassle-free.
Healthy & Safe
Our office environment is clean and safe for all of us.
Educational
Learn more about oral health and hygiene during every visit.
Hydroxyapatite toothpaste is an excellent alternative to fluoride toothpaste for maintaining healthy and cavity-free teeth. Read our blog post to learn more.
Discover practical Halloween dental tips to keep your kids' teeth cavity-free and book a post Halloween dental cleaning at Dr Toothfairy!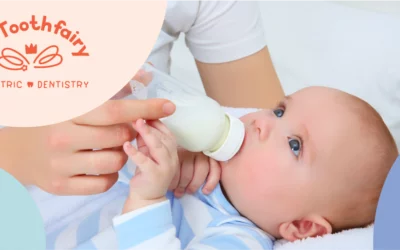 Learn all the essential information you need to know about your child's tooth development stages, from baby to teen.
Frequently Asked Questions
Are you a parent or patient with questions about pediatric dentistry? Our FAQ page contains answers to some of the most commonly asked questions.
Need Directions?
Directions to Our Office
Dr Toothfairy's Pediatric Dentistry office in Falls Church is conveniently located near an Indoor play area, shops, cafes, restaurants, and ample parking.
What Others Say About Dr. Toothfairy