Pediatric Dentistry Falls Church, VA
Welcome to Dr Toothfairy Pediatric Dentistry
Our Committment
to your family's journey towards exceptional health
Dr Toothfairy is constantly striving to ensure that we are the leading dental home for families in the communities we serve, by offering them safe, superior and evidence-based dental care in a sparkling, technologically advanced environment.
Our Goal
Better Health & Oral Hygiene
Our goal is to inspire and educate your child to care about their teeth by making every visit fun and comfortable, one which he or she will remember fondly—in addition to looking forward to future visits as they grow.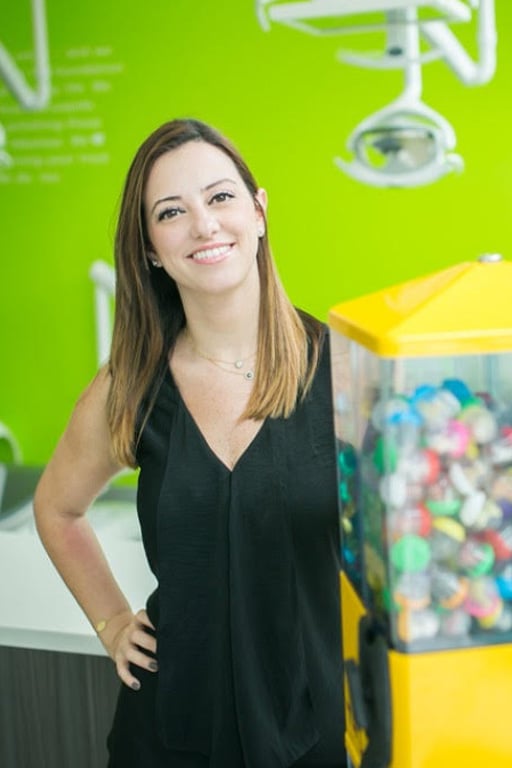 Pediatric Dentist
Lara Saleh, DDS, MS
Dr. Lara is a board-certified pediatric dentist and a diplomate of the American board of pediatric dentistry, who treats infants, children, adolescents, and patients with special needs in a fun, friendly, and safe environment.
After graduating from dental school, Dr. Lara completed her fellowship in restorative dentistry at Case Western Reserve University. She then went on to complete her residency and Master's degree in pediatric dentistry at the University of Michigan, the #1 dental school in the US (Go Blue!). From a young age, Dr. Lara has been passionate about working with children. Pursuing a career as a pediatric dentist was a natural fit, combining her aspiration for teaching and fondness for the medical field.
Dr. Lara began her career as a staff dentist at the University of Michigan Department of Pediatric Dentistry and Orthodontics. As a highly impassioned parent to two young children, she prioritizes engagement with her patients and parents during every stage of the diagnosis and treatment process. She is honored to have been voted the best pediatric dentist in Loudon County by Posh magazine. Dr. Lara is fluent in English, Arabic and French. She enjoys traveling and volunteering, particularly in the context of treating children.
Meet Dr. Theresa L. Roberts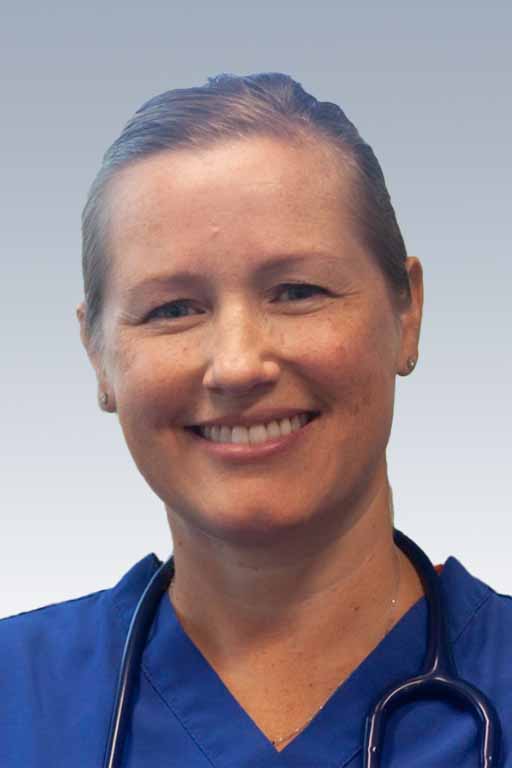 Pediatric Anesthesiologist
Teresa L. Roberts, MD, FASA
Teresa L. Roberts, MD, FASA is the founder of Oak Hill Anesthesia Services, PLLC, and provides concierge anesthesia services to dental and medical offices. She is a diplomate of the American Board of Anesthesiology and has Board Certifications in Adult and Pediatric Anesthesiology.
She was recently awarded fellowship designation from the American Society of Anesthesiology (FASA) for her contributions and leadership in the field of Anesthesiology. Dr. Roberts graduated with Distinction from The George Washington University, School of Medicine in Washington, DC. She remained at The George Washington University Hospital for her post graduate training, completing an Internship in Internal Medicine and her Residency in Anesthesiology. She was awarded the position of Chief Resident in her final year of her Residency. She pursued additional training and expertise in pediatrics by completing her Pediatric Anesthesiology fellowship at Children's National Health Systems (CNHS) in Washington, DC. After graduating she joined the faculty at CNHS and was actively involved in education. She completed a Master Teacher Leadership Development Certification from the George Washington University Graduate School of Education and Human Development and became the Associate Program Director for the Pediatric Anesthesiology Fellowship Program.
Dr. Roberts has been an invited guest speaker at local and national conferences. She is an active member of the Society for Ambulatory Anesthesia and the Office Based Anesthesia Committee and remains dedicated to education in all settings. She regularly provides training to colleagues in both medical and dental specialties, mentors high school, university and medical students, and serves as an Oral Board Examiner for the American Board of Anesthesiology.
She is passionate about providing care to all patients, and particularly enjoys caring for children, special needs patients and adults with anxiety and fear related to their care.
Her passions outside of work include spending time with her husband and two daughters, traveling, hiking, and skiing.
Dr Toothfairy's Pediatric Dentistry Falls Church Office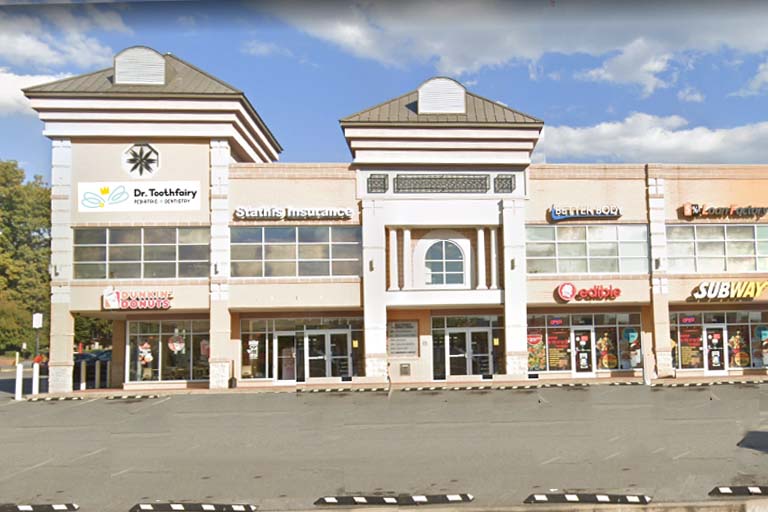 Free Parking
Free public parking with nearby shopping, cafes, and restaurants.
What Sets Us Apart: Our Approach
We're proud professionals and parents
Dr. Lara and her team are proud pediatric dental professionals, and they are also loving parents. As a graduate of the #1 dental school in the United States, Dr. Lara is an avid practitioner of evidence-based dentistry. Yet, as parents, Dr. Lara and her team recognize that every child is unique, and there are no one-size-fits-all solutions.
We're in this together
We believe that parents have a right to be fully informed about every recommendation pertaining to their children's health. We consider ourselves your partners in this journey towards optimal health, and we encourage parents to make the decisions they are convinced are best, and safest, for their children. This includes reviewing and considering alternative options that can be considered for your children, and arriving at the decision that is best-suited to them.
Safety conscience
Our office uses the most biocompatible materials, which provide the best outcomes for your children's dental health and general wellbeing. This includes an unwavering commitment to safety, which includes:
100% Mercury free fillings
BPA-free composites (white fillings)
Minimal necessary radiographic exposure (x-rays)
Fluoride and non-fluoride options
We are delighted that what's safest and best for our children is also what's best for the planet whose future they will shape!
Healthy, comfortable office visits
When your child comes to our Falls Church office, we prioritize their health and their comfort. We have a baby studio for newborns and infants, and entertainment options that range from a glow in the dark room to TVs above each chair–enabling them to watch their favorite shows. Our magical toothfairy doors, inspired by the Urban Fairy Doors are located throughout downtown Ann Arbor, Michigan allow young children to exchange notes with the toothfairy, and get rewarded for triumphs such as getting rid of their pacifiers, breaking a bad habit (such as thumb sucking) or losing their first tooth.
A community of professionals
Our office is part of the leading community of dental professionals in the US, and we are delighted to refer you to leading professionals that complement our services, including orthodontists, oral surgeons, general dentists, speech pathologists, myofunctional specialists, pediatricians, pediatric ENTs, or other specialists you may be seeking.
Pediatric Dentistry Second Opinions
identifying the best path (or paths) to your child's dental well-being
If you have questions or doubts about a specific treatment decision or problem that pertains to your child's dental health, our office will be happy to schedule a short visit to review your options and provide you with a free second opinion.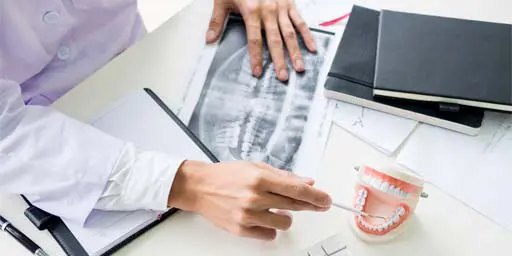 Evidence-based dentistry
Identifying the best path for your childrens' treatment is an essential component of their journey to optimal oral health. Dr. Lara is a committed practitioner of evidence-based dentistry, which emphasizes identifying the best path (or paths) to your child's dental well-being. Please note that out of respect for our peers, we are unable to compare prices or treatment plans.
What Others Say About Dr. Toothfairy